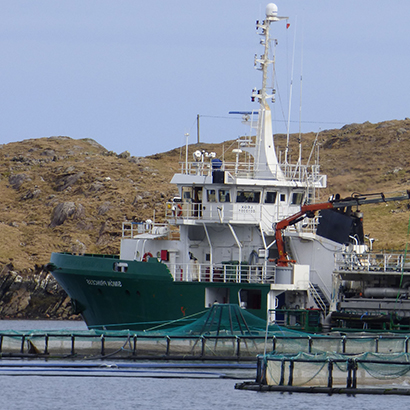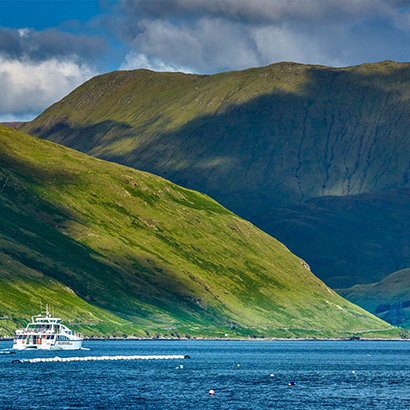 Watch The Fjord At Work
The sheltered waters of the Killary Fjord are perfect for many types of aquaculture and you will see at close quarters the mussel ropes and the circular salmon farms that produce some of the finest seafood that Ireland has to offer. On land, the hills are dotted with sheep, producing the world famous Connemara Lamb.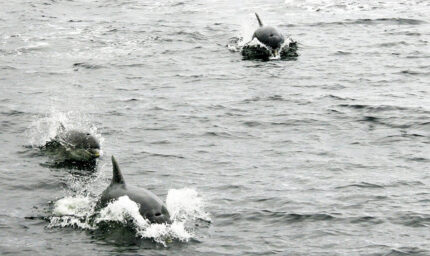 Be Inspired By The Incredible Wildlife
If they are in the mind for it, you may catch a glimpse of the Killary's playful pod of Dolphins. They will often swim alongside the Connemara Lady and, if you are lucky, these fascinating creatures will put on a show, leaping clear of the water and racing the bow wave at breakneck speeds.
A large number of seabirds also call the Killary home, and the best way to see them is from the water. You may also see some of Irelands more secretive wildlife, such as Seals and Otters at play.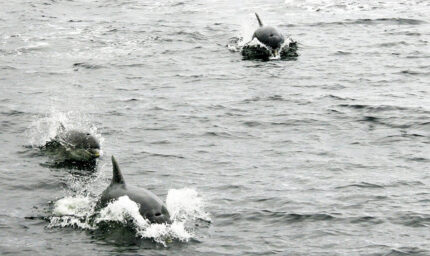 The Connemara Lady
The star of the show is our beloved Connemara Lady. She was launched in 1999 and was designed from the hull up as a purpose-built cruise ship.
Her design offers the maximum of comfort and safety to our guests, offering them uninterrupted views of the spectacular scenery which makes the Killary such a unique place to visit. At 21m long and 8m wide, she weighs in at 173 tonnes, with a nominal displacement of 60 tonnes, making her also the largest member of the team!
Read More